Mapeando la enseñanza de biliteracidad en contextos indígenas: Desde la timidez hacia la voz
Palabras clave:
monitoreo etnográfico, enseñanza del castellano como segunda lengua, educación intercultural bilingue, pedagogías de la voz
Resumen
Basadas en una experiencia de monitoreo etnográfico con maestros bilingües interculturales kichwa en la Amazonía peruana, proponemos el uso del monitoreo etnográfico como método y las continuidades de la biliteracidad como heurística para el mapeo de la enseñanza de la biliteracidad en contextos indígenas de bilingüismo. A través de nuestro mapeo, revelamos tensiones en la enseñanza de lenguas mayoritarias en contextos poscoloniales indígenas, cuestionamos la ideología de la timidez del niño indígena y proponemos pedagogías que apoyen el florecimiento de su voz en la educación bilingüe.
Citas
Aidesep (2013). Organizaciones Kichwas del Napo emiten pronunciamiento y reclaman inicio de procesos de consulta. Aidesep.
Aikman, S. (1999). Intercultural Education and Literacy: An Ethnographic Study of Indigenous Knowledge and Learning in the Peruvian Amazon. Philadelphia: John Benjamins.
Ashanga Jota, G., Vera, R. E., San Román, G. y Tushupe, L. (1990). Catorce años de educación bilingüe en la Amazonía: Análisis y perspectiva. Amazonía Peruana, 10(18), 53-66.
Clark, R. y Ivanic, R. (1999). Editorial. Raising critical awareness of language: A curriculum aim for the New Millennium. Language Awareness,8(2), 63-70.
De Korne, H. y Hornberger, N. H. (2017). Countering unequal multilingualism through ethnographic monitoring. En M. Martin-Jones y D. Martin (Eds.), Researching multilingualism: Critical and ethnographic approaches(pp. 247–58). New York: Routledge.
Goffman, E. (1979). Footing. Semiotica, 25,1–29.
Gumperz, J. J. (1964). Linguistic and social interaction in two communities. American Anthropologist,66(6, II), 137-153.
Hornberger, N. H. (1989). Continua of biliteracy. Review of Educational Research, 59(3), 271-96.
---------- (1990). Creating successful learning contexts for bilingual literacy. Teachers College Record, 92(2), 212-29.
---------- (2002). Multilingual language policies and the continua of biliteracy: An ecological approach. Language Policy, 1(1), 27-51.
---------- (2003). Continua of biliteracy: An ecological framework for educational policy, research and practicein multilingual settings. Clevedon, UK: Multilingual Matters.
Hornberger, N. H. (2006). Voice and biliteracy in indigenous language revitalization: Contentious educational practices in Quechua, Guarani, and Māori contexts." Journal of Language, Identity, and Education, 5(4), 277-92.
---------- (2009). Hymes's linguistics and ethnography in education. Text & Talk: An Interdisciplinary Journal of Language, Discourse & Communication Studies, 29(3), 347-58.
---------- (2014). On not taking language inequality for granted: Hymesian traces in ethnographic monitoring of South Africa's multilingual language policy. Multilingua, 33(5/6), 625-47.
Hornberger, N. H. y Chick, J. K. (2001). Co-constructing school safetime: Safetalk practices in Peruvian and South African classrooms. En: M. Heller y M. Martin-Jones (Eds.), Voices of authority: Education and linguistic difference (pp. 31-55). Westport, CT: Ablex Publishing.
Hornberger, N. H. y Skilton-Sylvester, E. (2000). Revisiting the continua of biliteracy: International and critical perspectives. [Fourteen years of bilingual education in the Amazon: Analysis and prospects.] Language and Education: An International Journal, 14(2), 96-122.
Hymes, D. H. (1980). Language in education: Ethnolinguistic essays. Washington, DC: Center for Applied Linguistics.
Hymes, D. H. (Ed.) (1981). Ethnographic monitoring of children's acquisition of reading/language arts skills in and out of the classroom: Final Report to the National Institute of Education, Philadelphia. Recuperado de la base de datos ERIC (ED208096).
Jara Yupanqui, I. (2012). Peruvian Amazonian Spanish: Linguistic variation, language ideologies and identities. Sociolinguistic Studies,6(3), 445-469.
Jung, I. y López, L. E. (eds.) (2003). Abriendo la escuela: Lingüística aplicada a la enseñanza de idiomas. Madrid: Ediciones Morata.
Kvietok Dueñas, F. (2015). Negotiating ideological and implementational spaces for Indigenous languages in Peru. Working Papers in Educational Linguistics, 30(1), 21–41.
Medina, D. (2009). Construyendo comunidades y escuelas para el bien estar - Cebes. KÚÚMU, 8, 18–21.
Mercier, J. M. (1983). El Kichwa del Napo.En A. Corbera(Ed.), Educación y lingüística en la Amazonía peruana (pp. 28-64). Lima: CAAAP.
Philips, S. (1972). Participant Structures and Communicative Competence: Warm Springs Children in Community and Classroom". In C. Cazden, V. John and D. Hymes(eds.), Functions of Language in the Classroom (pp. 370-394). New York: Teachers College Press.
Quijano, A. (2000). Coloniality of power, eurocentrism and Latin America. Nepantla: Views from the South, 1(3), 533-580.
Ruiz, R. (1997). The empowerment of language-minority students. En A. Darder, R. D. Torres and H. Gutiérrez (Eds.), Latinos and education: A critical reader (pp. 319-328). New York, NY: Routledge.
Rymes, B. (2010). Classroom discourse analysis: A focus on communicative repertoires. En N. H. Hornberger y S. L. McKay (Eds.), Sociolinguistics and Language Education (pp. 528-546). Bristol, UK: Multilingual Matters.
Trapnell, L. (2010). Informe Final de Consultoría Evaluación Intermedia del Proyecto: "Construyendo una propuesta pedagógica para los pueblos indígenas amazónicos (2008-2011)". Documento interno, Formabiap.
Van der Aa, J. y Blommaert, J. (2011). Ethnographic monitoring: Hymes's unfinished business in educational research. Anthropology and Education Quar terly,42(4), 319-334.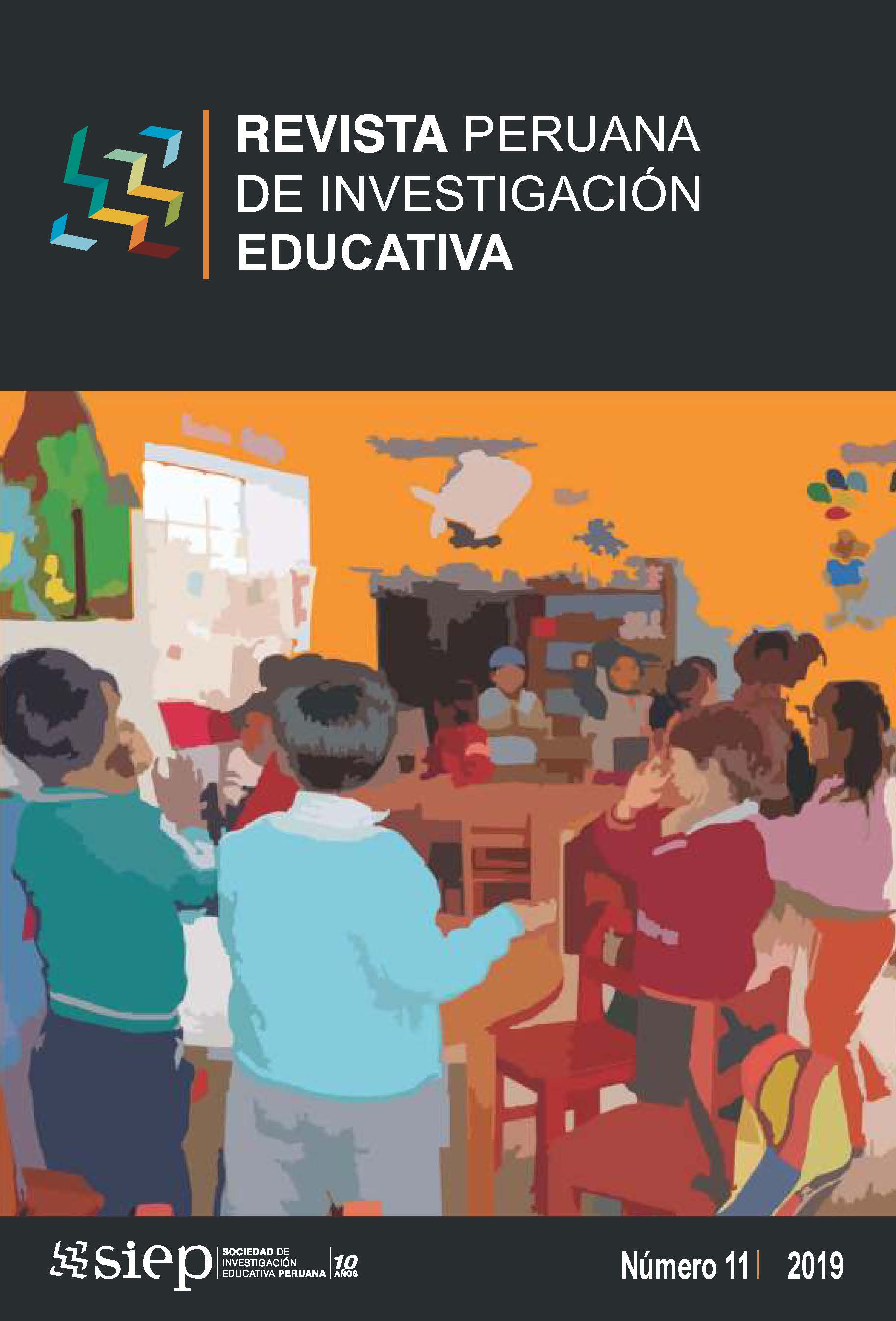 Cómo citar
Hornberger, N. H., & Kvietok Dueñas, F. (2019). Mapeando la enseñanza de biliteracidad en contextos indígenas: Desde la timidez hacia la voz. Revista Peruana De Investigación Educativa, 11(11), 99–125. https://doi.org/10.34236/rpie.v11i11.190
Licencia
Derechos de autor 2019 / Nancy H. Hornberger / Frances Kvietok Dueñas
Esta obra está bajo una licencia internacional Creative Commons Atribución-NoComercial-SinDerivadas 4.0.